As you're working on your 2018 business tax return, you may have a surprise in store: business meals and entertainment expenses have new rules for deductions under the Tax Cuts and Jobs Act. If you had lots of business meal and entertainment expenses last year, you'll want to look closely at the changes and see how you can improve your tax planning for 2019. Further, if these expenses were coded the old way in your bookkeeping software, your accountant will need to manually review them to determine what's now allowable.
Here's a summary of the changes from 2017 to 2018.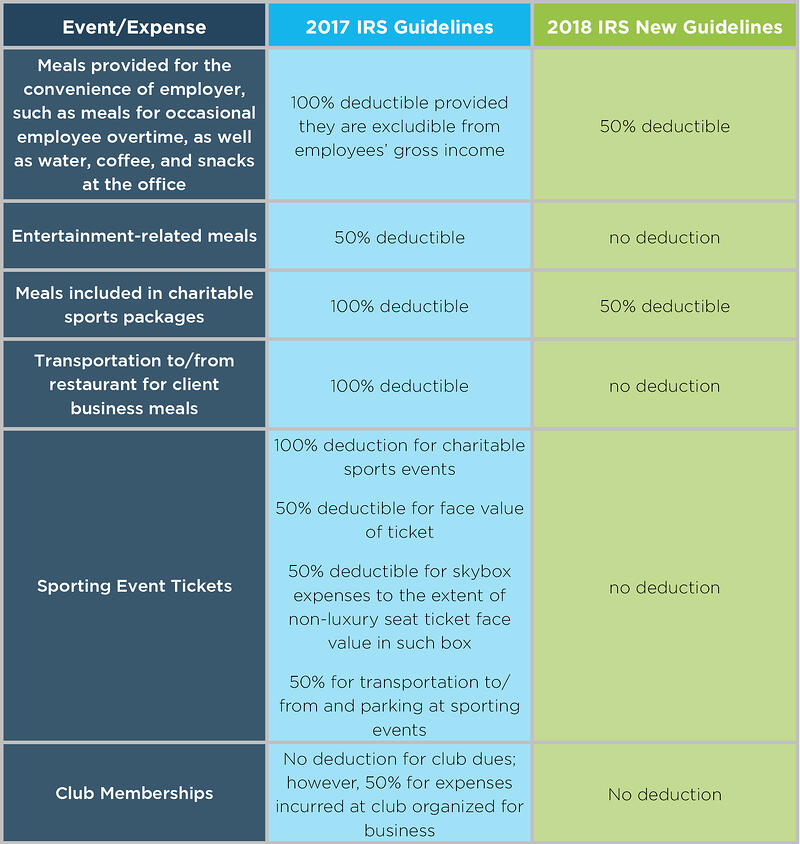 Meals provided for the convenience of the employer, entertainment-related meals, meals included in charitable sports packages, transportation to and from restaurants for client business meals, sporting event tickets, and club memberships are all reduced or eliminated deductions in 2018.
Not everything has changed, however.
These business deductions remain the same as they were in 2017.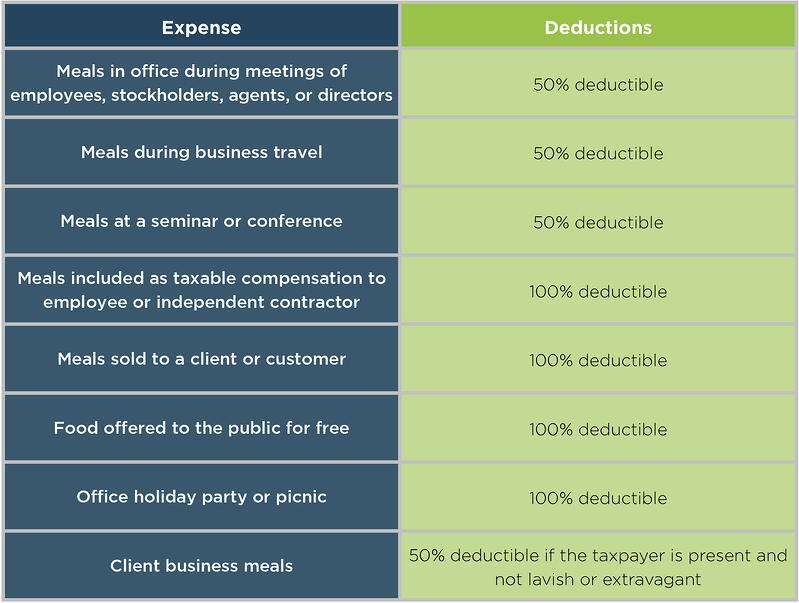 Deductions for meals in your office during meetings of employees, stockholders, agents, or directors; meals during business travel; meals at a seminar or conference; meals included as taxable compensation to employees or independent contractors; meals sold to a client or customer; food offered to the public for free; office holiday parties or picnics; and client business meals remain the same in 2018.
As you look to improve your bookkeeping in 2019, here are some tips:
Create a new account for entertainment expenses and indicate which are meals
Keep travel expenses completely separate from entertainment (including meals while traveling)
Create a separate category for employee social meals
Navigating these changes can be challenging, particularly if you've had lots of meal and entertainment expenses in the past. If your expenses are giving you headaches, contact us. We offer an expense analysis that will leave you better prepared for tax time.