In accounting, the job is never done. We know all too well that, with process after process to deadline and cut-off, there's barely a gap to breathe. But closing your books every month is time well-spent in the long run, helping you keep accurate records and a close eye on your finances throughout the year. (Here's why you should lock down your books every month.) So how do you reap all the benefits without undue hassles and headaches?
Here are five tips to help you streamline the month-end close process
1. Use templates and checklists
Creating a standard operating procedure (SOP) is a proven way to improve the speed and accuracy of your month-end close process. Using templates and checklists for every step in the process helps you ensure consistency and avoid overlooking essential tasks. You'll also be able to track progress and identify bottlenecks in the process.
✅ Time saved? Check!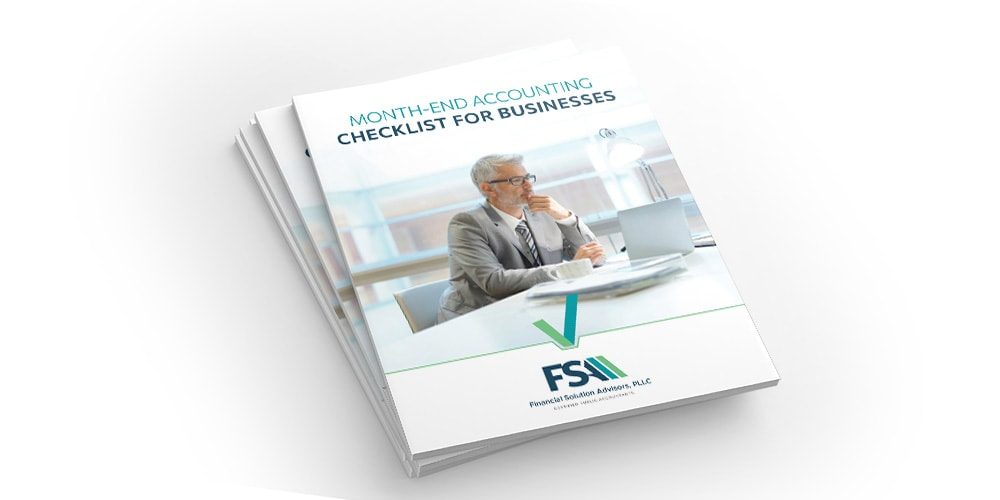 Streamline your month-end accounting process with our comprehensive checklist.
Download our free Month-End Accounting Checklist to take control of your month-end close.
You may also be interested in: Year-End Accounting Checklist For Small Business–And how to prepare for the new year
2. Consolidate all transactions in one place
One of the most time-consuming tasks during the month-end close process is gathering and reconciling various financial transactions from different sources. The good news is that modern, technology-driven accounting processes save business owners valuable time. We recommend using cloud-based management software that allows you to consolidate all expenses, revenue, and other financial transactions in one place. For example, cloud-based accounting apps allow for real-time collaboration among the team, bookkeeper, and CPA—no need for emailing invoices, receipts, timesheets, and other documents back and forth. An app like Expensify allows anyone to scan their business expenses, which are then automatically coded in the app and relayed to your central accounting hub. We can hear your collective sigh of relief! This kind of real-time collaboration reduces the wait time between steps that impact business processes like month-end close. 
3. Back up your data to safeguard your financial information
In today's digital age, relying on physical paperwork can be risky, not to mention clunky and unsustainable. Losing access to crucial financial information can be disastrous and significantly disrupt your month-end close process. Ensure the safety and security of your financial data by going paperless and using a reliable cloud-based system to back up all your documents. With data safely stored in the cloud, you can work with peace of mind, knowing that your financial records are protected and readily accessible whenever needed.
4. Implement clear company cut-offs
Company-wide cut-off dates are essential for a smooth month-end close process, so communicate these to all employees, vendors, and stakeholders involved in financial transactions. Setting clear deadlines ensures that all transactions are accounted for in the correct period, reducing the need for adjustments and preventing any last-minute surprises and delays in the closing process.
5. Automate systems to save time and reduce errors
Automation is a game-changer in streamlining month-end close in small business accounting. Outdated, manual processes mean wasted hours on work that could easily be automated and simplified. Invest in accounting software that automates repetitive tasks, such as data entry, reconciliation, and report generation. Automating your systems saves time and reduces the risk of human errors that can occur during manual data processing. Cloud-based accounting apps like Xero reduce overproduction and wasted time, allowing you to access a central back-office bookkeeping hub and additional industry and task-specific apps which seamlessly integrate with one another. These integrations allow you to make one entry, which is then automatically shared across the entire accounting process.
Making friends with month-end
Following these five tips and downloading our checklist will help you streamline your month-end process, save time, and ensure accuracy in your financial reporting. Remember, month-end isn't just about checking boxes; it's an opportunity to gain valuable insights into your business's financial performance. Embrace the month-end process and empower your business to make data-driven decisions and thrive in the long run.
The good news is that help is at hand! Download our free Month-End Accounting Checklist to take control of your month-end close.
If you need further assistance with month-end small business accounting or have any other questions, our team is here to help.