How do you feel about investing in an election year? As frequently happens, election season is stirring up a lot of emotions. Some of the things keeping Americans up at night are questions like, "How will this election affect the stock market? My child's college tuition fund? My retirement fund?"
These are valid concerns, especially with the economic ups and downs brought on by the global pandemic that struck earlier this year. Investing in an election year can feel risky even without other economic events. But we want to settle your nerves. We don't believe this election, no matter how controversial, will have a long-lasting impact on the markets.
Here are 2 main reasons why we believe this to be true:
1. Politics don't drive the markets—policies do.
Right now, the hot topics leading up to Election Day all surround politics. Statistics show that politics don't have much of an impact on long-term investment returns. Once the candidate is elected into office, policies may have some impact on the economy, but politics generally do not.
Even so, we don't believe we need to worry about any significant market impact from policies this election. We're familiar with both candidates and the policies they'll be proposing if elected into office. If President Trump is re-elected, we expect to see very similar policies to the last 4 years. If Joe Biden is elected, we'll most likely see similar policies to what we saw during the latter half of President Obama's administration. With few surprises in store, we feel confident that this election won't have a strong impact on the markets one way or another.
2. Regardless of who gets elected, we expect to see growth.
When we ask people how they feel about the economy, their response is typically reflective of their political beliefs. If Republicans control the White House, Republicans tend to believe the economy is performing well—and vice versa with Democrats.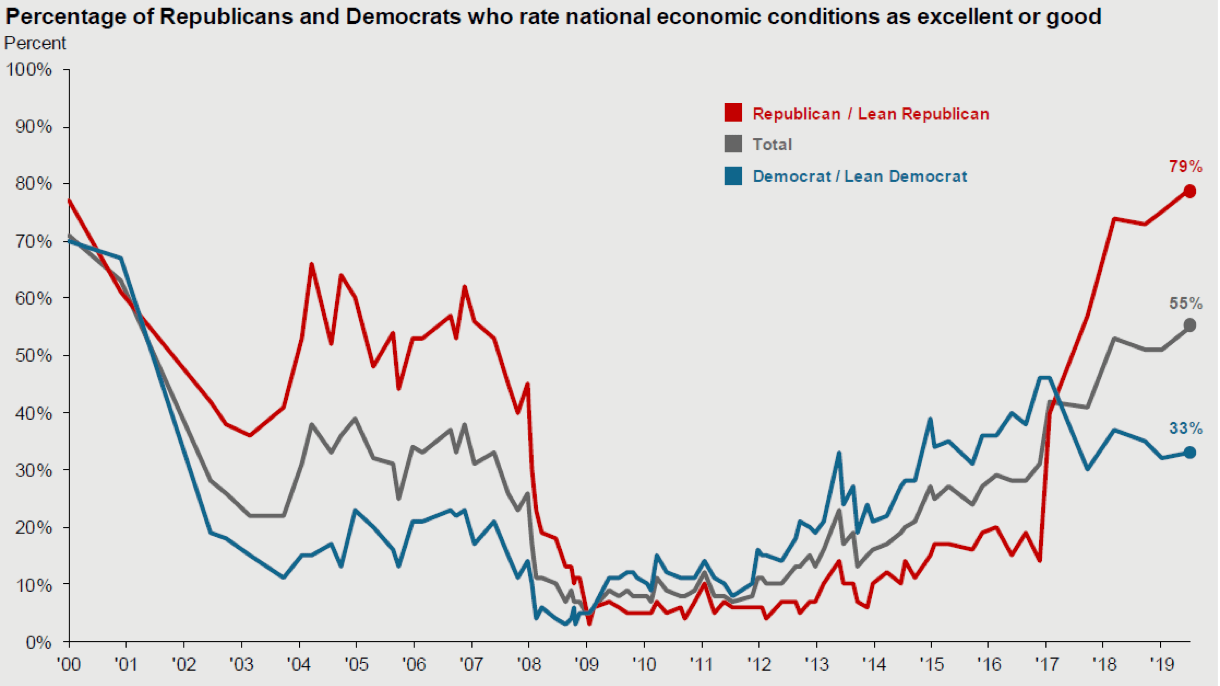 But no matter who's elected, Republican or Democrat, most of the time you'll see the market rise and the economy grow.
Our advice? Set politics aside when it comes to your investments. Don't react emotionally, sell your stocks, or make drastic changes to your portfolio. Volatility in the markets is completely normal. We expect it and we anticipate it. If you sit tight, you'll see that even if the market takes a downturn, it always comes back up.
Join us on November 10th for a post-election economic update. We'll take a look at the results across the government and update the significant factors for investors to know. Click the link below to sign up now.