In the spirit of giving back to the Jacksonville community while also having a little competitive fun, we recently hosted a shred-fest and chili cook-off. At the event, participants and our team members were able to reduce the risk of identity theft by destroying old documents. In order to make sure nobody went home hungry, we challenged our team members to bring their best fall recipes for a chili cookoff. Each chili chef competed for the chance to win a cash donation to the charity of their choice: $1,000 for first place, $500 for second place, and $250 for third place. Anyone who brought a document to shred was able to vote for the best chili of the day.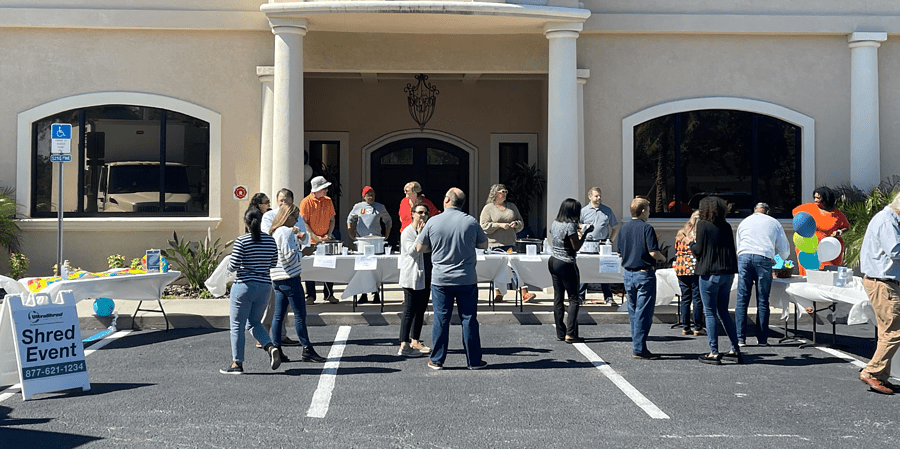 First place
Congratulations to Kinika Callaway for winning first place! Kinika our Director of Client Services and has been with the firm since 2014. She serves our team and clients through a variety of key administrative duties, including assembly of client tax returns, appointment scheduling, and accounts payable. Her secret chili ingredient was bacon, Kinika said, "In my opinion, bacon makes everything better."
Kinika's charity of choice, Hope Lodge Jacksonville, will receive a $1,000 donation! Hope Lodge Jacksonville provides a free home away from home for cancer patients and their caregivers. The Hope Lodge provides more than just a comfortable place to stay—it's a community that helps patients receive the care and support that they need during their treatment.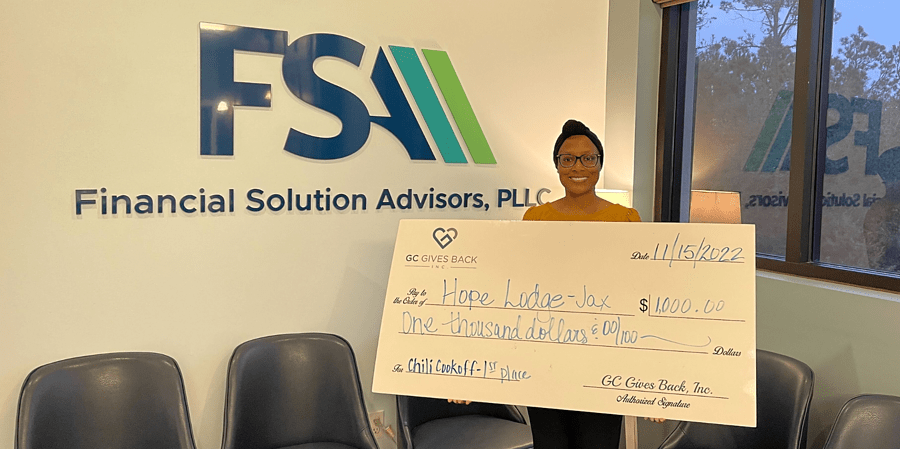 What does Hope Lodge Jacksonville mean to Kinika?
"Hope Lodge is dear to my heart because I was able to stay there during cancer treatment. It really took a lot of worry off financially because the last week of every month I would have to get chemotherapy for the entire week in Gainesville. Just to know I had somewhere nice to stay was awesome. If I needed transportation to and from my appointment, the staff was there."
Second place
Congratulations to John Giehrl, CPA, for winning second place in our chili cookoff! John is a Principal at Financial Solution Advisors and has over twenty-five years of public accounting experience. His focuses on providing tax and advisory services for business entities and high-net-worth individuals. He has extensive experience working with medical practices, real estate entities, and family-owned businesses. John credits his award-winning recipe to the (quite) long list of flavorful ingredients, including both ground beef and pork sausage.
John's charity of choice, Mission House Jacksonville, will receive a $500 donation. Mission House was established in 1977 in order to serve adult women and men experiencing homelessness in the Jacksonville Beach area. Mission House is a day facility with the mission of meeting the needs of people who are homeless through compassion, faith, and programs designed to provide individualized assistance with the goal of getting participants back to productive, self-sufficient lives.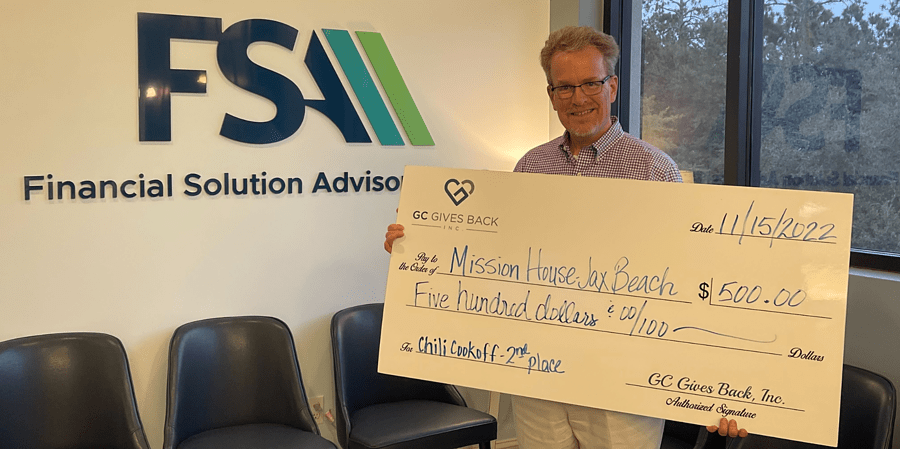 What does Mission House mean to John?
"Our family became aware of Mission House through our church, Our Lady Star of the Sea. Over the years we have volunteered, serving meals and handing out clothing to the Mission House clients. It has been a great experience for our daughters to help people in the Jacksonville Beaches community."
Third place
Congratulations to Melissa Deen for winning third place in our chili cookoff! Melissa is a Senior Accounting Advisor who has over 30 years of accounting experience in both the private and public accounting sectors. She uses her extensive knowledge to provide her clients with accurate month-end accounting and professional customer service.
Melissa's charity of choice, the American Cancer Society, will receive a $250 donation. The American Cancer Society is the leading cancer-fighting organization with a vision of ending cancer as we know it, for everyone. They work to improve the lives of people with cancer, as well as their families through advocacy, awareness, research, and patient support. The American Cancer Society is on a mission to free the world from cancer.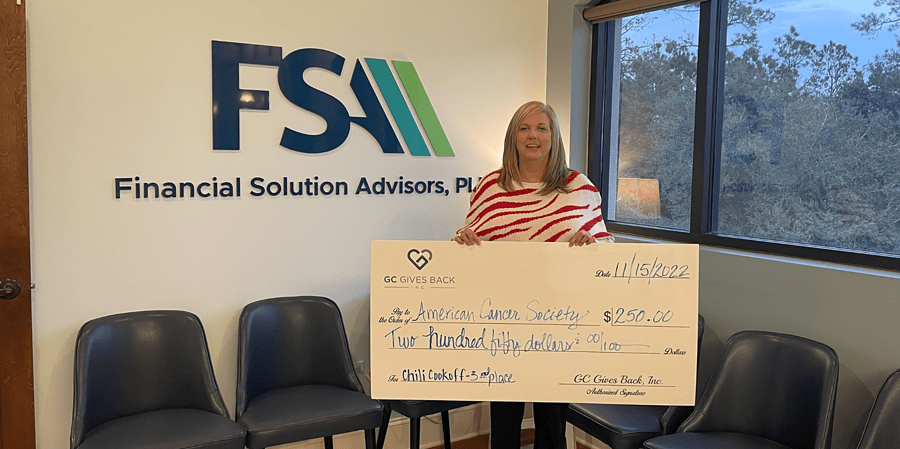 What does the American Cancer Society mean to Melissa?
"The American Cancer Society is very near to my heart. My mom's mom passed away from breast cancer when she was only 49 years old. My mom was only 26 years old at the time and I was 10 months old. My mom always said that she felt that God gave her me to help her get through losing her mom. I always felt a connection with my grandmother even though I don't remember her. A few years ago, my mom was diagnosed with bile duct cancer. She passed away 2 weeks following her diagnosis. She was 73 and I was 47. I feel very fortunate that she was a part of my life for much longer than she had her mom. Also, all her grandchildren got to know her very well. She even met her great 2 of her grandchildren."
Giving Back to the Jacksonville Community
One of our core values is to give back to the Jacksonville community by partnering with charitable organizations. If you would like to participate in upcoming events, be sure to subscribe to our newsletter for future opportunities.