As a small business owner, you wear many hats, but you can't expect to be an expert in everything from fundraising to finances. That's why many business owners and managers seek out specialist advisory services.
Ultimately, advisory services provide expert advice to help you solve problems and reach important goals. When you know you have a trusted financial advisor as an integral part of your team, for example, it can reduce your stress about your income and expense concerns, and help you to feel more secure about your financial future.
What are advisory services in accounting?
Definition of advisory services: As defined by the American Institute of Certified Public Accountants (AICPA), advisory services include recommendations for client decision-making. Practically, it's about taking client challenges and applying strategies to create growth opportunities. Accounting advisory services are not one-size-fits-all. They encompass a range of areas, including:
Cash flow forecasting
Process automation
Business planning
Financing and loan applications
Operations reviews
Profitability consulting
HR, payroll, and employee benefits
Key performance indicators (KPIs) and metrics
Wealth management
Pricing analysis
Technology training
Improving workflows
Management reporting
Financial reporting
Industry benchmarking
Business performance reviews
Strategic planning
Long-term planning (succession, exit strategies, etc.)
What's the difference between traditional compliance work and advisory services?
Compliance services ensure that financial records meet regulatory standards and encompass tax preparation, bookkeeping, and financial statement preparation. We can categorize most of the traditional services we think of as accounting and bookkeeping as compliance services. These services focus on historical data.
Advisory services offer expert advice for financial and operational goals, including tax planning, strategic planning, and wealth management. While compliance services focus on historical data and meeting regulatory standards, advisory services take a proactive approach. They provide expert recommendations and strategies to make a positive impact and achieve financial and operational goals.
5 benefits of advisory services for small businesses
Accounting and financial advisory services fill the gap for tasks small business owners may lack the time, expertise, or inclination to do themselves. A professional financial accounting firm will be able to offer tailored advice, coaching, and opinions, developing strategies that help you grow your business.
Here are 5 benefits of accounting advisory services:  
1. Streamlined collaboration through cloud-based platforms
Modern technology, especially cloud-based accounting platforms, empowers accounting advisors to provide real-time insights and collaborate with you effectively. With data at their fingertips, they'll be able to delve into live bank feeds, share workspaces, and access archives to gain a greater understanding of your full financial picture. Armed with this information, your accounting advisor will be able to offer timely and relevant insights.
2. Designing the right workflows and tech stack
With all the software platform options out there these days, it can be overwhelming and confusing to identify which one best fits your business' needs. Your advisory partner will work closely with you to design tailored workflows and implement technology solutions that align with your needs, ensuring optimal resource utilization and driving productivity.
3. Empowering through training
One of the core advantages of working with accounting advisors is their commitment to empowering you with knowledge. Beyond just making recommendations, they offer hands-on training sessions. These sessions are tailored to equip you and your team with the necessary skills to effectively utilize various tools and technologies. Whether it's understanding a new accounting software or learning how to leverage data analytics for better decision-making, this training ensures that you're not just reliant on the advisor but can independently manage and optimize financial processes within your business.
4. Guiding through challenges and business goals
Your advisor isn't solely focused on numbers; they're invested in understanding the intricacies of your business. By openly discussing your challenges and aspirations, they can provide personalized guidance. An accounting advisor acts as a strategic partner, offering insights and advice that align with your specific context and ensuring that every financial decision you make is conducive to your overarching goals.
5. Reducing stress and ensuring financial security
The peace of mind that comes with having an accounting advisor on board is invaluable. Their expertise doesn't just revolve around numbers; it extends to providing a roadmap for financial security. They help alleviate concerns about income, expenses, and overall financial stability. Knowing that you have a dedicated partner who is actively working to secure your financial future can significantly reduce stress. It allows you to focus more on your business's growth and operations without constant worry about the financial aspects. Sleep better at night with an accounting advisor in your corner!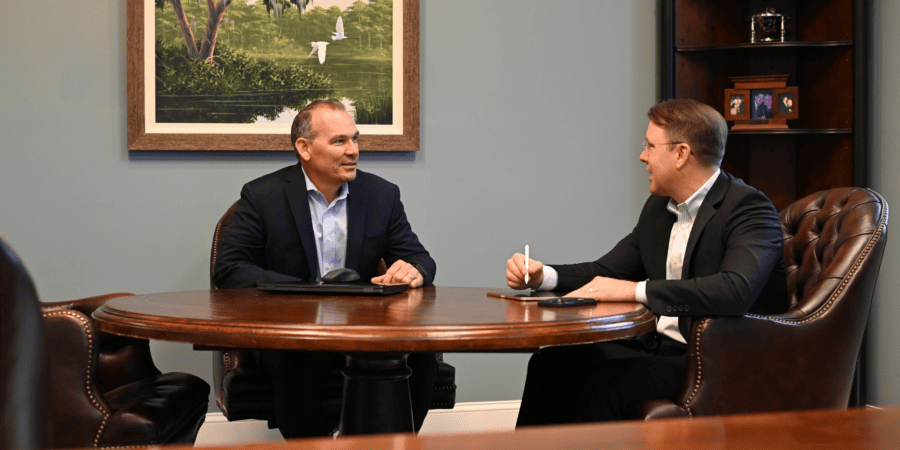 The name you need for financial advisory services
Advisory services are about more than just the numbers; they provide guidance and insights that drive business success. At Financial Solutions Advisors (FSA), our name says it all—we believe in going beyond traditional CPA services, offering strategic planning and advisory expertise. Understanding our clients' business needs and using our expertise to help them navigate their financial journey allows us to drive their businesses forward.
Could your business benefit from expert financial advice? Don't hesitate to get in touch with the FSA team.